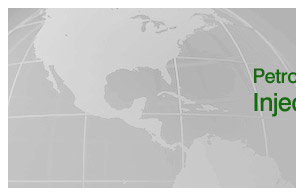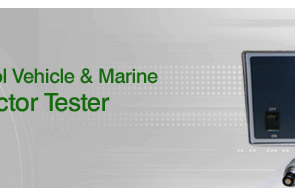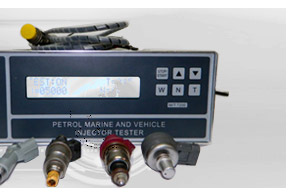 Home » Product Range » Petrol Vehicle & Marine Injector Tester
Petrol Vehicle & Marine Injector Tester
Model: MIT-7200
Petrol Vehicle & Marine Injector Tester is designed to offer users capabilities of driving wide array of Marine, Automotive, Industrial 12V system injectors with circuitry support that provides for complete control to the users over factors like RPM, N that determines frequency of spray per second. Further, it comes with ability to drive high-amperage injectors and are tested with injectors carrying resistance readings of as low as 1.4 ohms with excellent as well as stable results.
Coming with simple, clear as well as concise user input support, these are also suitable for consistently driving today's high-amperage MARINE injectors. It finds usage in driving as well as testing mostly all gasoline injector brands including Throttle Body, Multipoint/Multiport, most of direct injectors as well as side feed fuel injectors.
Features
:- 
The MIT-7200 offers users the capability of driving a wide array of Automotive, Industrial, and Marine 12V system injectors.
It's unique design and circuitry allows the user COMPLETE control over RPM, N, which in turn determines the frequency of spray per second (F = N / 60, for example: if set RPM, N = 7200, then the frequency of spray F = 7200/60 = 120 sprays per second), Injector Pulse Width, W (in micro seconds) which is the time for which the injector nozzle opens to spray hence determining the volume of delivery per spray, and Test-Run Time, T (in seconds) which determines how long a test runs for, allowing the user to test a wide variety of injectors at any realistic settings (often well outside of the parameters an ECM/PCM or traditional testing equipment allows).
Unique to the MIT-7200 is its ability to drive high-amperage injectors (injectors with low resistance ratings).  We have tested it with injectors that carry resistance readings of as low as 1.4 ohms (and as high as 15 ohms) with excellent and stable results.
User inputs are simple, clear, and concise.  Faceplate display is well backlit, and easily readable in dim OR bright lighting environments.
The MIT-7200 boasts very precise and consistent outputs, and is truly the only unit we've found capable of consistently driving today's high-amperage MARINE (and DIRECT) injectors.
Applications
:-
The MIT-7200 is capable of driving and testing NEARLY ALL gasoline injector brands.  Multipoint/Multiport, Throttle Body, most direct injectors, and side feed fuel injectors.
It's capabilities (driving, anyway) exceed those of the ANSU unit (of which you may be familiar). 
In the marine industry, we have been servicing Mercury, Mercruiser, Yamaha, OMC, Bombardier (except E-tec and Ficht - Testing needed there), Sea-Doo, Yamaha PWC, Honda outboards and PWC, and Volvo Penta (all).
Automotive style injectors drive-able would include nearly all utilized by GM, Ford, Chrysler/Dodge, VW (electronic injector models), Honda, Kia, Hyundai, Toyota, and many many others.
Specific gasoline injector brands would include JEC side feed, Denso Top Feed, Rochester, Delphi, Keihin, Siemens, and MANY others. 
The Marine / automotive Gasoline Injector Tester unit comes complete with:-
The electronic unit / simulator with the mains connection cable and electrical connector cable for connecting to 12 V system injectors.
The operation manual explaining how to operate the equipment.
Power Supply:-
The MIT 7200 tester is available in both 110 / 120 V 60 Hz (USA and others) and 220 / 230 V 50 Hz (UK and others) power supplies. Please leave a message after your purchase as to which power supply you prefer.
Home | About Us | Infrastructural Facilities | Client List | Media Gallery | Dealer Enquiry Form | Contact Us

Call Us : 08046051803
©
Indian Machine Tools
. All Rights Reserved (
Terms of Use
)
Developed and Managed by
IndiaMART InterMESH Limited